Cultivating hemp seeds has been on the rise in Nevada since the bill for the legalization of hemp has been passed. Many growers have procured licenses for growing hemp. Hemp is a crop that is used in its extracted form as a cannabinoid and a cure for many ailments. Year after year hemp's medicinal value has been explored and hemp extracts have been found useful in an array of ailments, wherein other cures don't work.
Uses of Hemp:
Hemp dates back to 8000 BC and was traditionally used to make sacks, ropes, textiles, and other products of daily use. Hemp is a cousin of Marijuana, has properties similar to that of marijuana and thus is recently in talks across the world. The versatility of hemp makes it a charmer. Researches have shown that hemp carries the potential to cure various ailments and this is used to make anti-inflammatory drugs, topicals, cures of Asperger's syndrome, cures of epilepsies, and numerous other cure drugs. Hemp is used in making edibles, topicals and other products. The ubiquity of hemp makes it easy for the producers, procurers, distillers, and other drug manufacturers.
Industrial Hemp Program:
The Industrial Hemp Program was developed to assist with advancing the knowledge base and increasing the awareness of industrial hemp production. Like a few states, Nevada has legalized the cultivation of CBD Hemp for research and pilot projects. This project intends to illustrate the agricultural benefits of hemp cultivation in Nevada. Industrial Hemp includes the non-psychoactive, low-THC, oil-seed and fiber varieties of the plant Cannabis Sativa. Hemp has no use as a recreational drug. Growing hemp provides a farmer with the potential to diversify the crop and determine the capacities of hemp growth.
Farm Bill:
There are indeed quite fewer restrictions on the purchase of hemp-based products. So it is true in Nevada too. A 2014 Farm Bill in section 7606 authorizes institutions of higher education or state departments of agriculture in states that have legalized hemp cultivation to conduct research and pilot programs.
The Nevada Program:
The Nevada State department of agriculture has proposed regulations for the law and intends on regulating the certification and regulation of hemp-based projects. One can thus procure hemp seeds from a certified farmer or cultivator.
Hemp seeds can be used in various ways. Those can be used to extract oil, grounded for topicals, or grow more hemp. Based on the calculations and current scenario hemp seeds cost around $2.75 to $3.75 adding the NDA surcharge one can get hemp seeds for around $5 per pound. A typical planting proportion is around 25 pounds per acre.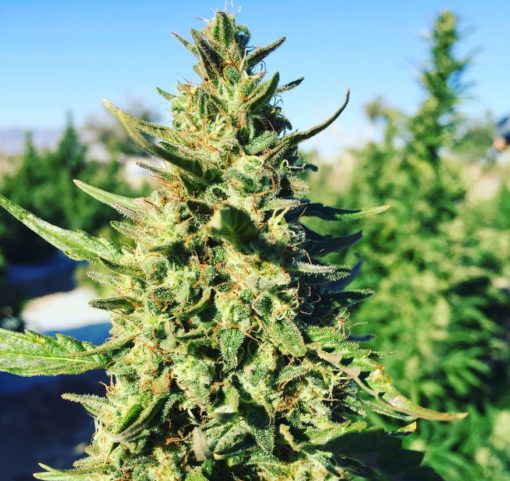 Required Protocols and Responsibilities:
It is illegal to produce hemp without proper certification. It is also illegal to produce hemp for reasons other than the ones aforementioned. The seeds go impotent on cooking or irradiation. The growers, seed producers, handlers need to follow the required protocol. The protocol includes a legal application, payment of all the fees, payment of all program fees and adhering to all of Nevada State regulations.
The responsibilities of NDA or Nevada Department of Agriculture are to issue licensure to qualifying program candidates, assist in importation of seed varieties, conduct testing on all active fields to ensure biomass contains less than 0.3% THC, monitor supply chain, issue documents ensuring legitimacy of product and compliance of participants, develop testing requirements for product manufacturing, act as a liaison to the industry and support the continued growth of this crop.
The NDA has not implemented any area restrictions to industrial hemp. A grower can grow as much as or as little as one wants, so far one is appropriately zoned for production.